Service without luxury: synodal reflection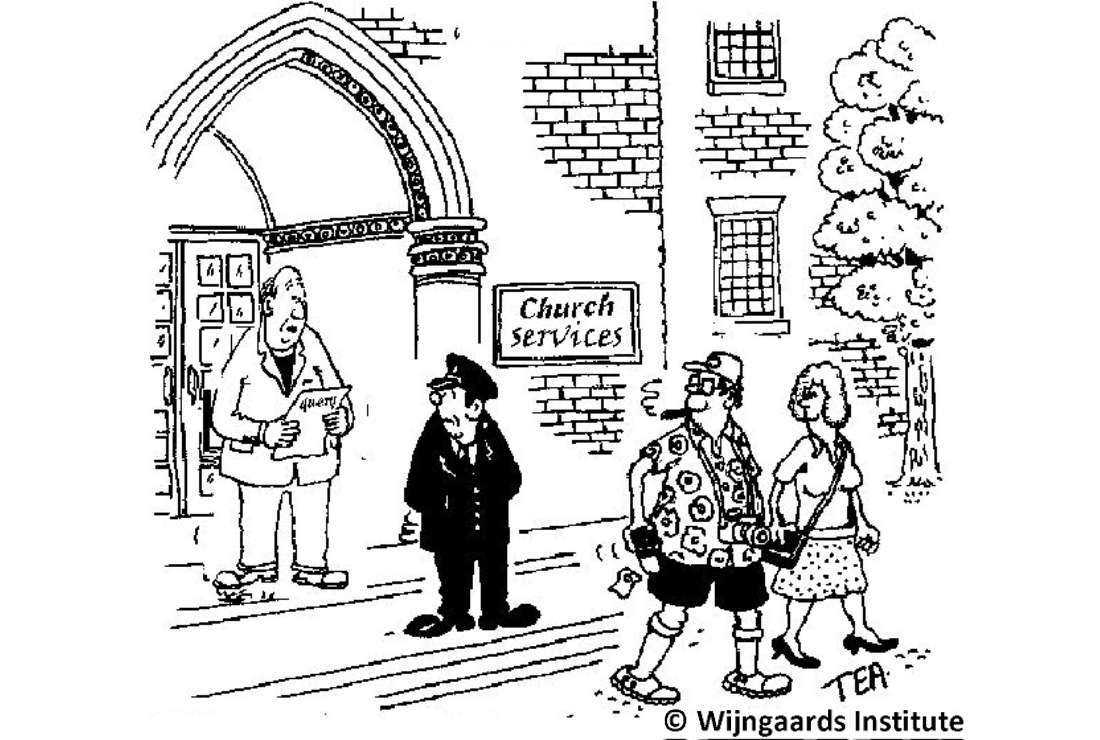 Updated: May 08, 2023 03:26 AM
"You have received without paying, so give without being paid. Do not have any gold or silver or copper to take with you in your belts — no bag for the journey or extra shirt or sandals or a staff." (Matthew 10,8-10)
Jesus summoned the twelve and began to send them out in pairs. He gave them authority over unclean spirits.  And he instructed them that they should take nothing for their journey, except a mere staff — no bread, no bag, no money in their belt — but to wear sandals. And he added: "Do not put on two tunics." (Mark 6,7-9)
During my ministry in India in the 1960s I enjoyed the privilege of staying in bishops' residences all over the country. Most bishops, I found, live in efficient, suitable accommodation. Depending on the needs of their diocese, they live in houses large enough to provide lodgings to immediate staff and visiting clergy. However, there are exceptions.
On a visit to the south of India I encountered a bishop's residence of truly majestic proportions. I had been instructed that on taking a rickshaw from the railway station, I should ask to be directed to "Bishop's Palace." And a palace it truly was.
After we had been let through the wide entrance gate, we entered a blossoming front garden, luscious palm trees on both sides of the drive, peacocks strolling between flower beds.
The palace itself had two colossal wings. The outside was beautifully decorated with carved images. The ground floor provided spacious rooms: a meeting room, a dining room, a lounge, offices, an impressive kitchen area. Upstairs was the bishop's own apartment as well as rows of comfortable visitors' rooms. Throughout the building samples of local art were displayed: tapestry, statues, paintings and vases. Adjacent to the palace lay the garages to house a number of cars, including the bishop's own limousine. I was told that the bishop could afford such a high living standard because of some farmland owned by the diocese.
I do not necessarily blame the bishop in question. He probably just inherited the set up . . .
But contrast this with Pope Francis' lifestyle when he was still Cardinal Jorge Mario Bergoglio, Archbishop of Buenos Aires, in Argentina. He chose to live in a small apartment, rather than in the elegant bishop's residence in the suburb of Olivos. He carried his own bags when traveling. He preferred public transportation to chauffeur-driven limousines. He cooked his own meals.
Church leadership and finance
When Jesus sent his apostles to preach in his name, he did not permit them to take any provisions. They were to go barefoot and without a staff as people doing penance. They should not carry money with them in any form. We can be sure that in this Jesus was prescribing what had been his own practice. In later years, when the early Church was well established it became impossible to live up to Jesus' demand in all its literal rigour. St Mark's Gospel, which is based on the preaching of the apostle Peter, amended Jesus' words so as to include permission to wear sandals and use a staff (Mark 6,8-9). It was an authoritative interpretation that correctly expressed the mind of Christ.
It is clear that the injunction of the gospel still binds Church leaders today. While the ordinary means of life and work are allowed (sandals and a staff), the preacher of the gospel may in no way depend on finance for his spiritual task (no gold, no silver, no copper coins). The disciple may not in any way make a profit from his service: "Give without being paid." He should be content with the hospitality offered him by the ordinary Christian. Obviously, Jesus was afraid that material riches would become an obstacle to the sowing of the word.
It is quite clear that finances are needed in the ministry and in the apostolate. The apostolic team surrounding Jesus had a common fund to pay for food and other necessities. Judas Iscariot was its treasurer. We need money to pay for church buildings, schools, hospitals, convents. The financial organization for all this should be entrusted to capable managers. It should never overshadow the spiritual ministry.
Questions
Have finances become entangled with authority in the Church?
Who controls the finances in parishes and dioceses?
Is it financially attractive to become a priest and/or bishop? Has this not become a motive for joining the ministry in some countries?
Are priests and bishops accountable to the community for their financial dealings?
Published by arrangement with the Wijngaards Institute for Catholic Research
*The views expressed in this article are those of the author and do not necessarily reflect the official editorial position of UCA News.